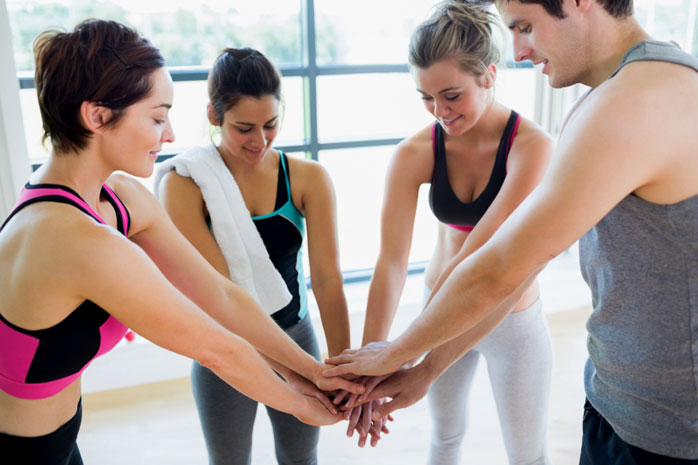 http://atozautoplaza.com/2015/08/
Monday
6:00 AM – 6:50 AM Aqua Aerobics
7:00 AM – 7:45 AM Intervals
9:00 AM – 10:00 AM Intervals
10:00 AM – 10:55 AM Silver Sneakers Stability
12:30 PM – 1:30 PM Physical Therapy Use
5:15 PM – 6:00 PM Water Tabata
6:00 PM -7:00 PM willPower & Grace
here Tuesday
6:00 AM – 6:50 AM Aqua Noodles
7:00 AM – 8:00 AM Gentle Yoga
10:00 AM – 10:55 AM Silver Sneakers Classic
10:30 AM – 11:30 AM Arthritis Swim
6:00 PM – 7:00 PM willPower Ignite
6:00 PM – 7:00 PM Aqua Zumba
buy cipla finasteride Wednesday
7:00 AM – 7:45 AM Bootcamp
8:30 AM – 9:15 AM Water Cardio
9:00 AM – 10:00 AM Bootcamp
10:00 AM – 10:55 AM Silver Sneakers Yoga
12:30 PM – 1:30 PM Physical Therapy Use
6:00 PM – 7:00 PM Total Barre
Thursday
6:00 AM – 6:50 AM Aqua Running
9:00 AM – 9:50 AM TRX
10:00 AM – 10:55 AM Silver Sneakers Circuit
10:30 AM – 11:30 AM Arthritis Swim
6:00 PM – 7:00 PM Cardio Strength Intervals
6:00 PM – 7:00 PM Aqua Zumba
Friday
7:00 AM – 7:45 AM Intervals
8:30 AM – 9:30 AM Aqua Fit
9:00 AM – 10:00 AM Intervals
12:30 PM – 1:30 PM Physical Therapy Use
Saturday
9:00 AM – 9:45 AM Water Tabata
Rotating Saturday 8:30 AM – 9:30 AM Classes:
Aug 11th – willPower Method
August 18th – Total Barre
August 25th – TRX
September 8th – willPower Method
September 14th – Total Barre
Sunday
No Classes!
Aqua Aerobics with Alicia is an upbeat class aimed to increase heart rate with short and long lever movements without the use of equipment and incrementally increasing the tempo of music.
Aqua Fit with Linda is an exercise class in shallow water set to upbeat music with focus on aerobic and strength components. Class format includes program variations of warm up, cardiorespiratory endurance, muscular fitness and flexibility and ending with relaxing cool down. Get healthier and feel energized. All levels welcome!
Aqua Noodles with Alicia is a fun exercise class with the use of a single and double noodles, with feet on the pool floor and off the pool floor. The movements will include abdominal, upper and lower body workouts.
Aqua Running with Alicia is an aerobic class that consists of movements that are used to enhance the visual and mental use of our brain to achieve our goals through exercise. Use of short and long lever movements in the water involve, utilize and increase the oxygen consumption for metabolic process in the body.
Aqua Zumba with Lindy is perfect for those looking to make a splash by adding a low-impact, high-energy aquatic exercise to their fitness routine. There is less impact on your joints during class so you can really let loose. Water creates natural resistance, which means every step is more challenging and helps tone your muscles.
Arthritis Swim with Vivian is a gentle, warm water exercise program for people with arthritis. Activities are tailored to your abilities and skill levels. You don't need to know how to swim. Classes are 1 hour long and each session is 8 weeks. Class will help you move easier and with less pain, feel stronger, fitter, and more flexible.
Bootcamp with Shaune utilizes different workout equipment such as jump ropes and free weights and bands. Participants rotate throughout stations sets at a specific time. It's a great workout perfect for all levels.
Intervals with Shaune may be a mixture of body weight exercises, TRX, free weights, balance, and low/high impact functional moves set to specific time intervals. All levels can participate!
Silver Sneakers Circuit with Phyllis offers standing, low-impact choreography alternated with standing upper-body strength work with hand-held weights, elastic tubing with handles and a Silver Sneakers ball. A chair is available for support. This class is suitable for nearly every fitness level and can be adapted depending on the skill of individual participants.
Silver Sneakers Classic with Phyllis will have you moving to the music through a variety of exercises designed to increase muscle strength, range of movement and activities for daily living. Hand-held weights, elastic tubing with handles and a Silver Sneakers ball are offered for resistance. A chair is used for seated exercises and standing support. This class can be adapted by the student depending on their fitness level and abilities. It is suitable for beginning to intermediate skill levels.
Silver Sneakers Stability with Shaune is designed to help you become stronger and improve balance. The movements taught in class focus on specific exercises to improve strength and power around the ankle, knee and hip joints, while improving your reaction time. This class is designed for fall prevention and is suitable for nearly every fitness level. It can be adapted depending on the skill of individual participants. A chair may be used for balance and support.
Silver Sneakers Yoga with Shaune moves through a complete series of seated and standing yoga poses. Chair support is offered so you can perform a variety of seated and standing postures designed to increase flexibility, balance and range of movement. Restorative breathing exercises and final relaxation will promote stress reduction and mental clarity. This class is suitable for nearly every fitness levels.
Strength Cardio Intervals with Kate is a total body class that uses your own body weight and equipment to strengthen your muscles with quick cardio intervals in between. Rev up your metabolism and burn calories while having tons of fun! All fitness levels are welcome!
Total Barre with Sue is a high-energy program focusing on strength, flexibility, stamina and dynamic stability. The predominantly standing workouts are driven by music which, when used appropriately, has been proven to increase coordination, motivation and improve movement quality.
TRX with Phyllis is a form of suspension training that uses body weight exercises to develop strength, balance, flexibility and core stability simultaneously. It requires the use of the TRX Suspension Trainer, a performance training tool that leverages gravity and the user's body weight to complete the exercises.
Water Cardio with Jody will tone and sculpt your body with no impact to your joints. This popular workout is a swimming blend of cardio and resistance training and may incorporate resistance tools such as buoyant water weights and noodles.
Water Tabata with Kate is a high intensity interval training that is designed to elevate the heart rate. The format is 20 seconds of high intensity exercise (jacks) with a 10 second rest, repeated 8 times for a total of 4 minutes. This class follows a music format that indicates start and stop time for the intervals.
willPower & Grace with Ashley is a fusion of postures and drills, this workout is as philosophical is it is physical; a full-body functional workout meets sports psychology. Smartest and safest Foot Fitness exercises used to strengthen your feet and enhance your balance while simultaneously conditioning the entire body and yielding a high caloric burn. This unique workout for students of all levels.
willPower IGNITE with Ashley gets it ALL done in one hour! Equipment free high intensity interval exercises for your entire body. Designed for students of all levels and will turbo-fire your metabolism!